SOLAR BATTERY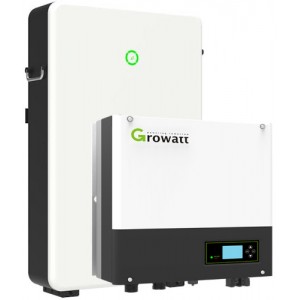 Battery storage is a great way to reduce your electricity costs and protect yourself from blackouts. With the low rates in current export tariffs, this becomes more beneficial as well!
The sun is our greatest source for electricity. Solar panels convert sunlight into DC current which then gets converted by an inverter to AC power that goes straight away with home appliances during the day time, while surplus of generated energy can be stored in batteries if needed later on when there is no sunlight outside.
Once charged fully up with solar energy it will export any remaining energy to the grid for a credit with your energy provider.
Solarex is a leading supplier of solar batteries to provide energy storage solutions for homes and businesses. We offer the best prices on quality solar batteries from reputed manufacturers like LG, Growatt, Huawei & Tesla.
See our special offers and order today!

---
Showing 1 to 1 of 1 (1 Pages)